2019 Gear Hunter Holiday Gift Guide: Irish Setter Vaprtrek
OutdoorHub
2019 Gear Hunter Holiday Gift Guide: Irish Setter Vaprtrek
If you have any hunters in the family, surely they know the importance of having high quality footwear for any hunting trip. One of the best boots to wear for hunting, and hiking in general, is the Irish Setter Vaprtrek, so this should make a truly excellent gift this Christmas.
Price: $159.99
Buy Now
The Irish Setter Vaprtrek comes with an integrated heel cup shank system, which is designed to ensure maximum stability over rough and uneven terrain. Considering the fact that hunting is usually done over, well, rough and uneven terrain, this is a highly desirable feature. It also comes with an integrated heel cup that wraps around the heel, providing you with additional support. The shank also sports a cutaway underneath the heel, which will provide you with better cushioning as well.
Another neat feature of the Irish Setter Vaprtrek is the ultra-dry construction, which combines waterproof materials with a moisture management lining, ensuring that moisture will be kept at bay as you are trekking through soppy or muddy terrain and boost comfort. That's also not to mention how various materials were added to the linings and the leathers of the boot that will kill bacteria and prevent foul odors.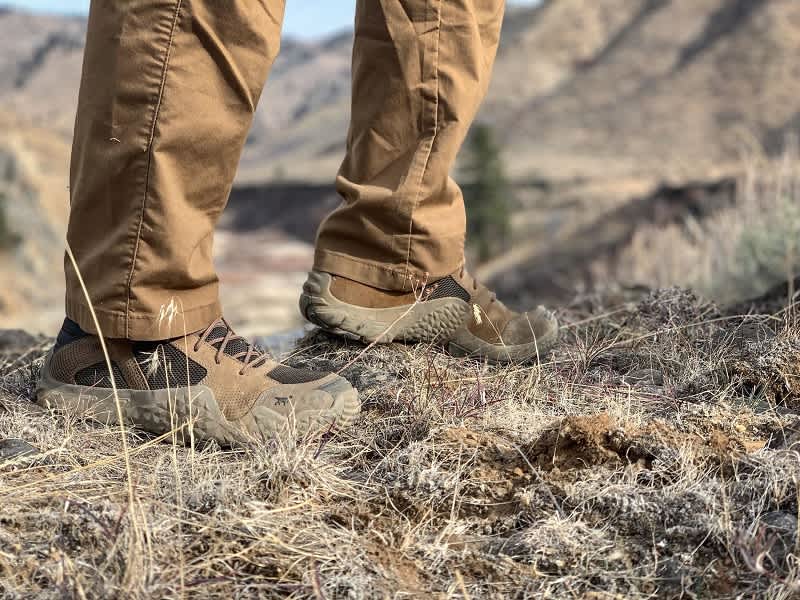 Irish Setter Vaprtrek Highlights
Features and highlights of the Irish Setter Vaprtrek include:
Rubber sole for better cushioning
800-gram PrimaLoft Insulation
Removable EVA footbed with memory foam
ScentBan technology to kill odor causing bacteria
UltraDry Waterproofing System
Here's what the manufacturer has to say about how it works
The Irish Setter Vaprtrek is marketed by Irish Setter as being a premium hunting boot. According to Irish Setter, the Vaprtrek will keep everything from moisture to wind and even to odors at bay thanks to the construction qualities of the boot. This is a late season boot meant for the toughest and coldest environments.
If you know anybody who enjoys hiking or hunting, this boot will make for a superb Christmas gift for them!
Buy yours here
The post 2019 Gear Hunter Holiday Gift Guide: Irish Setter Vaprtrek appeared first on OutdoorHub.