Father's Day Gift Guide 2019: Excellent Gift Ideas for Dads Who Love the Outdoors
OutdoorHub
Father's Day Gift Guide 2019: Excellent Gift Ideas for Dads Who Love the Outdoors
If you're one of the lucky ones – the truly lucky ones – you developed a passion for the outdoors from getting up early with your dad to hit the woods (or water) and enjoying that quality time together. It doesn't matter if the species was grey squirrels in the back 40 or chasing whitetails with family and friends, the feeling was always the same; pure joy.
Dads who take the time to teach their children about hunting and fishing are a true blessing. So, for Father's Day, we came up with a list of products that would be the perfect way to thanks to dad for getting you up early and taking you on all those fun adventures:
BRCC Complete Mission Fuel Kit (48 Count):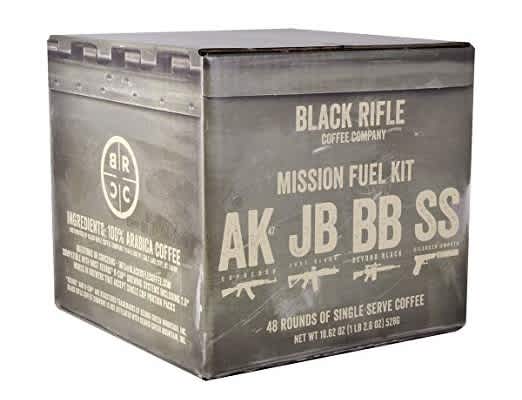 First, coffee.
Make sure dad is ready to take on every day by supplying him with some good ol' "liquid freedom." This box contains an assorted mix of BRCC Coffee Rounds from a variety of their top flavor profiles. Included is their Silencer Smooth (light roast), AK-47 (medium roast), Just Black (dark roast), and Beyond Black (extra dark roast). (These pods are Keurig 2.0 and 1.0 compatible.)
Price: $74.99
No Keurig? We got your six..
Give this Blackbeard's Delight Dark Roast (ground) a try:
Price: $16.99
Otterbox Elevation Tumbler: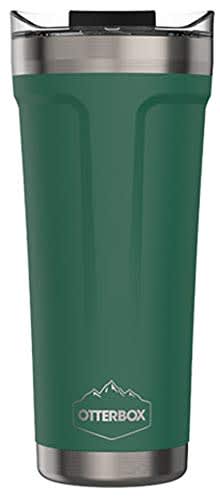 A good tumbler is key to outdoor adventures. There's nothing worse than getting back to your truck after a long hunt and sipping cold coffee – yuck! Thankfully, with Otterbox's copper lined tumblers, that doesn't have to happen anymore.
The Elevation tumbler is available in 10 oz, 16 oz and 20 oz in a variety of color ways.
Price: $29.99
Jetboil Flash Camping Stove:
Perhaps dad has a big hunt planned this year and will be spending the weekend exploring the backcountry. For any adventure – be it an expedition to the mountains or just a weekend trek – a compact and efficient stove is fundamental, no matter the level of cuisine you're cooking up!
Your tailgate cook-outs just got kicked up a knotch!
Optimized for max efficiency, the Flash boils water in 100 seconds, making it the fastest Jetboil ever.
Price: 99.95
Sitka Globetrotter Shirt:
The Globetrotter Short Sleeve is the ultimate travel shirt for venturing from airport to taxi to boat and back. With three sharp colorways to choose from and Polygiene to keep the odor down, this will be a well-worn warm weather staple for the intrepid traveler.
Price: $59.25
Gerber Fastball Folding Knife:

The ideal EDC folding knife, the Fastball claims to provide Gerber's "smoothest, most consistent deployment to date." Proudly made in the USA, this folding knife features an S30V Wharncliffe blade which is deployed using a "light switch" operation. The knife is also ambidextrous friendly with a 3-position pocket clip.
Price: $104.99
BioLite HeadLamp: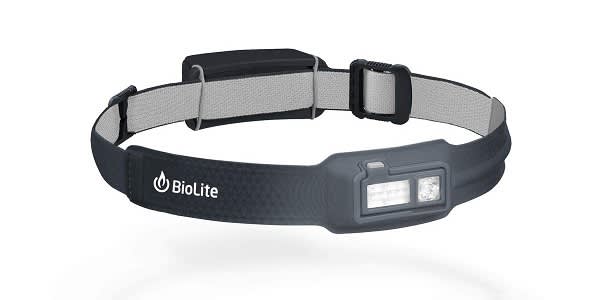 Whether tracking game or around the house, this 330 lumens headlamp will get the job done.
The ultrathin 3D molded housing sits flat on your forehead. That means no bounce, no slip, no hassle. By integrating our electronics into the fabric, BioLite packs all your lighting into an ultra-thin facing that is designed to fit as seamlessly as a contact lens.
Price: $49.95
5.11's AMP12 backpack is built for durability, flexibility and comfort. Whether dad is bringing it with him to his treestand or the gun range, 5.11's innovative HEXGRID® load bearing system offers unprecedented options for mounting or attaching any gear needed for his desired adventure.
The AMP12

has two compartments, including a full-loop platform and webbing loops for internal Gear Set

placement. The thermoformed ergonomic back panel forms to your body for total support, and the CCW pocket adds total peace of mind. Explore the entire AMP collection here.
Price: $169.99
(Bonus: use promo code DADSDAY19 at checkout and receive a free tactical grilling apron with $199+ purchase)
View this post on Instagram

So what makes our Tactical Apron the perfect #FathersDay gift? It comes equipped with a steel bottle opener, tool straps, MOLLE accessibility, and an exclusive "Four Species" patch. That BBQ grill doesn't stand a chance. • • Hit the link in our bio and get one for FREE with any purchase of $199+.
The post Father's Day Gift Guide 2019: Excellent Gift Ideas for Dads Who Love the Outdoors appeared first on OutdoorHub.