Full-Season Field Test: Exodus Lift II Trail Cameras (Plus New Exodus Trek!)
OutdoorHub
Full-Season Field Test: Exodus Lift II Trail Cameras (Plus New Exodus Trek!)
Back in early September 2017, I wrote an article titled, "First Impressions: Exodus Lift II Trail Camera." As I described in my text, I placed two Exodus Lift II cameras on my South Dakota river-bottom land in mid-August, and after a few weeks of running the cams, I was quite impressed.
Fast-forward to January 2018. My SoDak archery deer season is over, and my bowhunt was actually completed the moment I arrowed a tall-tined 4×4 on Nov. 10, 2017 (below).
That said, a good friend of mine joined me this past fall on the property, and he pursued whitetails right up until the final bell rang on December 31. During late November and December, I often set up in the woods after my buddy headed to a treestand, but I traded my bow for a coyote rifle (below).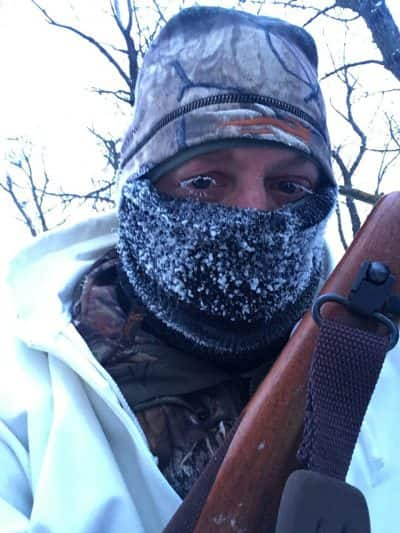 We continued to keep both Exodus Lift II cams in operation all fall and early winter, and they performed flawlessly. The only camera setting I changed was I switched the IR flash from "medium" to "high" to obtain better nighttime pics.
As I stated in my "First Impressions" review, about the only thing I couldn't speak to with any experience was battery life. That has obviously changed after running the cams for nearly 5 months continuously. I have good news to report: The Exodus Lift II is highly efficient when it comes to batteries. When I placed the cameras in August, I didn't have lithium batteries on hand, so I used alkaline batteries. My thinking: When these alkalines die in November, I'll replace them with lithiums, and that way the cams will be in great shape to make it to January.
But then something changed my plan. On one Exodus Lift II camera, the alkaline batteries never died, and on the second one, the inexpensive batteries made it until Christmas! And yes, it was plenty cold in December; I lost track of the number of times I was in the field with air temps of minus 20 degrees.
Both cameras functioned perfectly with the alkaline batteries, and this year when I place the cameras in early July, I'll load them up with lithiums and I'm sure they'll both be running great as we ring in the 2019 New Year.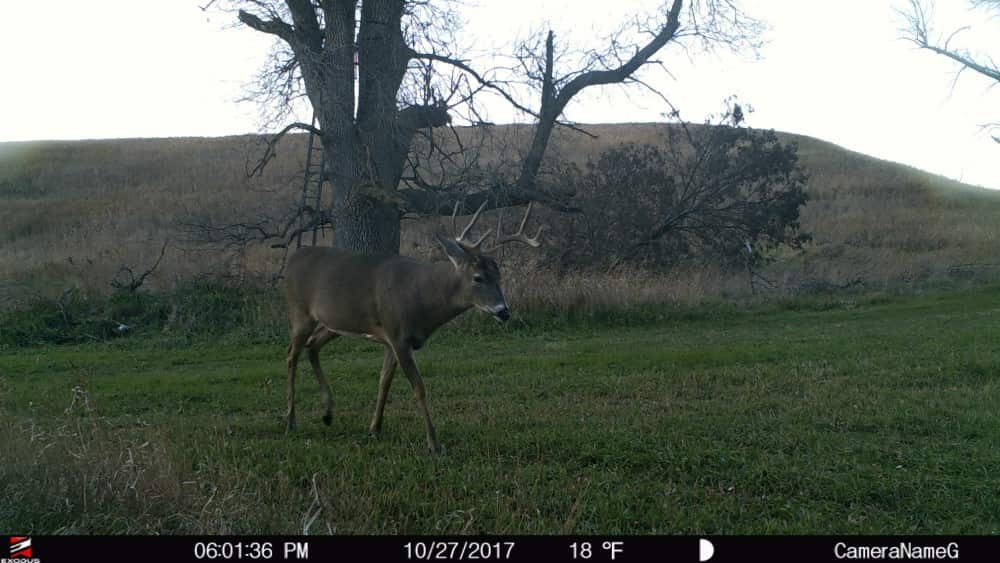 The Exodus Lift II sells for $229. For a trail cam with this great performance and dependablity, it's a steal.
P.S. A few days ago, I learned that Exodus is offering a new trail camera in its lineup. Called the Exodus Trek, it's the perfect camera for guys (like me) who wish to keep things simple. As the video below explains, the Trek eliminates a few bells and whistles, but still provides high-quality pics and video. It's built to last, and carries a price tag of only $145. (The first 500 pre-order cameras are selling for even less, $125!). And like the Exodus Lift II, it carries the same 5-year guarantee.
The post Full-Season Field Test: Exodus Lift II Trail Cameras (Plus New Exodus Trek!) appeared first on OutdoorHub.